Our Custom Made Jewellery Design Process

Which Custom Options Are Available?

At Windsor Goldsmiths, if you can think it we can make it. The possibilities are truly endless however, please see below a few options you may wish to consider.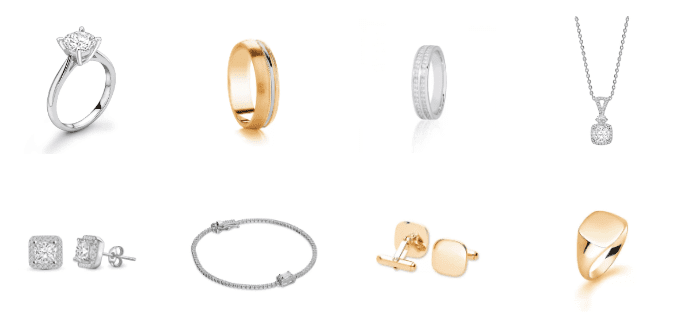 2. You Can Amend Any Design if Desired?
Have you found a design that is almost right for you? Now lets make it perfect! Our experts will work with you to amend an existing design.
3. Select Your Precious Metal(s)
Choose any precious metal so that we can build your perfect jewellery and gain an understanding of exactly what it is you are looking for.


4. Choose your own diamonds to be added to a design…
If you are unsure about which diamond will be best for you? There is no need to worry, as our in house diamond experts are here to help! We will educate and guide you through by showcasing many different shapes, sizes and qualities available, to help you find that special one of a kind diamond that is perfect for you and your new masterpiece!
"Our Extensive Collection or Gorgeous Gems and Precious Stones will leave you Spoilt for Choice!"

5. Add a Personal Touch With Engraving

Nothing quite adds that personal touch like a personalised engraving.
(Laser & Hand Engraving)



6. Adding Gemstones / Birthstones
Add a personalised gemstone to symbolise the birth month of a child, a wedding date, birthday, special occasion or simply add a stunning gemstone because here at Windsor Goldsmiths you can!
7. Even Choose Your Own Jewellery Boxes

From Video, Music & LED Light Boxes to Traditional & Unique Designs, have fun choosing your own packaging.




book your free valuation or consultation today